Andrew Swanson's Design Portfolio
Welcome to my web porfolio. It isn't finished yet then again I am always tweaking it.
About Me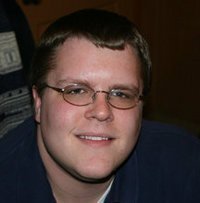 A little information about me.
Hello my name is Andrew Swanson and I am a web designer from Chicago. I like creating simple yet highly effective websites.
I have been working in the web design field for over 6 years now. I graduated with a BA in Computer Science (concentration in Computer Graphic Arts) from Taylor University.
Web Design & Development
Web Design & Development
I have worked with many projects and sites over the years. I enjoy creating engaging, functional and SEO friendly websites. Below you see some examples of sites I have worked on.
As the Senior Digital Designer I worked in collaboration with IT and Marketing departments to build a brand new website. I design, develop and implement any and all changes to Beckers marketing site. I am helping to develop and implement a mobile strategy for the organization. So stay tuned for and check the site for more updates on this.
---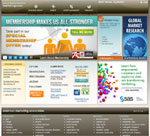 American Marketing Association
As the the Web UI Designer at the AMA I have worked with all forms of development and content managment needs. I have helped introduce a slide show and worked on the Marketing Toolkit page. I also have created and implemented a content authors SEO program.
Email Templates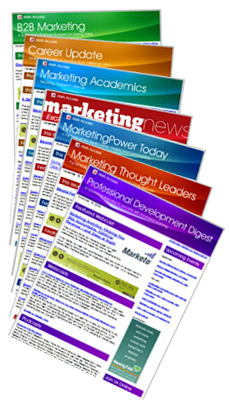 Email Templates
Anyone who has developed html email templates knows that they are beast onto themselves. I have created many of them over the years. It takes quite a bit of fine tuning to make sure they work well and accurate over the many different email clients.
I have developed several enewsletter template for the American Marketing Assocation each on covers a range of topics from B2B marketing to Marketing Research. I created a unifying theme and made sure they worked in many different email clients.
Graphic Design
Graphic Design
I have worked on numerous graphic design projects. I have created designs for logos, e-books, white papers and infographics.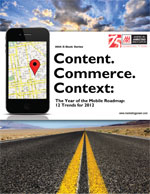 I created a the cover art for the Content. Commerce. Context. The Year of the Mobile Roadmap: 12 Trends for 2012 eBook. I wanted a clean design that brought the ebook's title out in a prominent way yet showed the reader that they would be moving forward and gaining a better understanding of mobile technologies.



---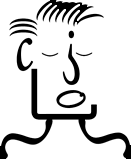 Text Man
This particular piece was a typographic study. I was tasked with creating an image using only typographic symbols.